How to Play Online Sports Betting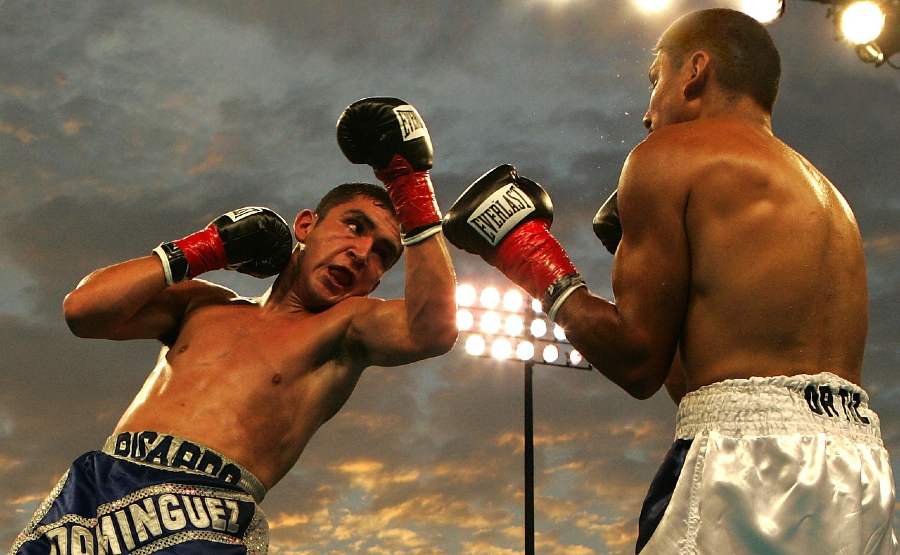 How to Play Online Sports BettingWhen it comes to online games of chance, most people automatically think of actual games – blackjack, poker, and the like. That's natural due to the significant number of gambling games available online. However, sports betting is also available, and can give you the chance to increase your enjoyment while winning big at the same time.
With that being said, not all betting sites are created equal. Some are well worth your time, but others are not on the up and up and should be avoided. How do you tell the difference between betting sites that are worth using and those better avoided? It really just comes down to a few crucial considerations.
UK Licensed
One of the first things to consider when comparing betting sites is whether or not the sites you intend to use are actually licensed or not. You obviously want them to have a valid business license, but it goes farther than this. If you are a UK resident, then by law you can only gamble on a betting site that has a valid UK license. If it does not, then you cannot bet on that site. For companies, licensure has some perks, too. For instance, if they have a license, a business can advertise their gambling related activities on television and in print.
There are quite a few reasons that you need to ensure any betting site you use is UK licensed. One of the most important is to ensure that the site is operating legally, and that is following the rules as set out by the various agencies and authorities that govern online gambling. For instance, the HMRC is involved, as is the Financial Conduct Authority. It also helps to ensure that the website is not allowing anyone under the age of 18 to gamble (the current gambling age limit in the UK).
When it comes to UK licensure, no discussion is complete without mentioning the UK Gambling Commission, which is responsible for issuing each license, as well as for ensuring that all gambling-related companies are following through on their responsibilities and requirements. Currently, any business wishing to advertise gambling within the UK, or to allow UK residents to place wagers of any type, must have a license issued by the Gambling Commission.
The UK Gambling Commission
The UK Gambling Commission was originally formed in 2007. Prior to this, the Gaming Board was responsible for licensure and investigating gambling websites and organisations. The Commission was established by the Gambling Act of 2005, and also includes the arm that was once the National Lottery Commission (now part of the Gambling Commission). According to the Commission's website, it "was set up under the Gambling Act 2005 to regulate commercial gambling in Great Britain in partnership with licensing authorities."
As the single most important authority governing betting sites as well as arcades, casinos and other venues where legal gambling takes place, the Commission is tasked with a number of responsibilities, but also has significant powers. For instance, the Commission can issue and revoke licenses for gambling companies, can levy fines if they deem necessary, and can also prosecute firms in a court of law if needed.
Reporting and Monitoring
All betting websites officially licensed by the Gambling Commission have a range of responsibilities toward their patrons. For instance, they are all required to do their due diligence in terms of reporting on the activities their patrons participate in, and monitoring that activity.
For instance, in early 2018, several companies found themselves in the crosshairs of the Gambling Commission for a number of reasons. Some of those reasons related to money laundering and failing to do enough to prevent criminals from using the betting sites. However, other reasons included failure to step in and prevent patrons from engaging in dangerous behaviour.
According to The Guardian's article on the investigation, review and potential revocation of licenses, "Online casinos are also failing in their duty to intervene when customers were showing signs of problem gambling, the commission said. The regulator said it had spotted customers showing signs of problem gambling but that this behaviour did not trigger a customer interaction by the companies."
Dispute Resolution
By UK law, all betting sites are required to have a dispute resolution system in place for the company's patrons. If you are comparing gambling sites, one of the first things you will want to consider, after verifying licensure, is the quality of the dispute resolution system and how it works. The gambling site should provide a written or video walk through of the dispute resolution system, how it works, and what you should know about it. It also makes sense to do a little investigation on your own – what do other patrons of the site have to say about the dispute resolution system? Does it always fall out in favour of the website? How fair do those patrons feel the system is?
The Question of Security
Security is of paramount importance anytime you provide financial or personal data to a website. It is essential that any betting sites you use have robust security in place to protect your financial and personal data. Information theft is big business these days, as the number of breaches to date indicate. What should you look for that might indicate that the website takes your information protection seriously?
First and foremost, you should make sure that the website you're accessing is encrypted. This is actually very simple to do. You simply need to look at the address bar in your browser. If you see https: instead of http: at the beginning of the website's address, then you are using an encrypted site. If you see plain http:, then the site is not encrypted, and your information is in danger.
Second, take a moment to read the company's terms and conditions, and their "about" page. These should give you important information about what information the company stores about you, how it protects that information, how that information might be used, and more. Based on this, you can decide if the betting site is right for your needs.
Reputation Matters
All businesses can be judged by their reputations to one extent or another. For instance, if you patronise a high-street business, chances are good that you pay attention to things like whether the staff provide good customer service. You likely try to avoid patronising businesses with a reputation for selling knockoff products. The same consideration should be made when choosing betting sites.
What is the site's reputation? Is the platform known for fair play? Is it known for fast pay-outs? Does the company have a reputation for forcing you to keep your winnings in the system for a long time? What are other bettors saying about the company? Glean as much information as you can about the site's reputation prior to signing up for an account.
Customer Rating
A quick way to get an overall idea of a betting website's reputation is to check customer ratings. You'll find these on third party websites dedicated to sorting through the many gambling options out there, and helping bettors like you make more informed decisions. Customer ratings are just like those given on other platforms, like Amazon, or Google reviews. The customer can rate a company with one to five stars, and usually can leave a brief description of their experience. The closer to an overall five-star rating the company has, the better that site's reputation.
Payment Options
When it comes to betting sites, you'll need a way to fund your account so that you can place wagers. The payment options a site makes available to their users are very important. Before choosing any website, check the payment options they provide. You should have a wide range of choices, including:
Major credit cards like Visa and MasterCard
PayPal
Bank transfers
Maestro
Skrill
Trustly
Entropay
EPS
iDeal
Sofort
Neteller
The more payment options the website accepts, the better, as it means you have more convenience. It also means that you may have more options when it comes to withdrawing your winnings down the road. However, make sure you read the company's terms and conditions so you know how they safeguard your financial data. Again, an unscrupulous or negligent gambling site could put your financial information in danger of being stolen or compromised.
Support
Another vital item of interest when choosing between betting sites is to make sure you take a long, hard look at the support that is offered. There are several key areas of importance here.
Technical Problems: Because you'll be placing wagers through an electronic interface, there is always the potential for malfunctions and problems. A reputable gambling site will do all in their power to prevent this from happening, but outages and issues will occur. Make sure that there is some sort of tech support available to you in these instances, and make sure that you know how to access that support.
Disputes: As mentioned, all betting sites are required to have some form of dispute resolution for their patrons. Make sure you know how to access that service, and at what point a dispute can be moved to resolution. You should also know what types of disputes the system is designed to handle.
Rules: Most sports betting sites in the UK are relatively straightforward in terms of the wagers you can make, and the like. However, there's a chance that you may not be familiar with all of your gambling options, or that new gamblers will be unfamiliar. Make sure that the gambling site you choose has a robust list of rules for each sport they allow you to wager on.
Calculators: Betting calculators are special tools used to help ensure accuracy and that you know not only the odds, but the potential pay-out of a particular wager. These tools should be available to you through the website (generally, via the help section, but they may be located in other areas of the site, too).
Knowledgebase: A knowledge base is a collection of self-help information on a wide range of topics related to the betting site you're using. Think of it as a more robust FAQ that allows you to handle some issues on your own without having to submit a support ticket.
Welcome Bonus
Another important thing to consider when comparing betting sites is the welcome bonus offered. These are cash bonuses, sometimes called signup offers, and they can go a long way toward making your gambling experience more enjoyable. Many betting sites will offer a similar welcome bonus, but this is by no means true for all gambling websites.
When comparing your options, you'll certainly want to check the amount of the bonus. £50 is not unheard of, but many sites may have a lower bonus, while some may offer larger amounts. You'll also need to consider the terms and conditions involved. For instance, only those 18 or older will be eligible for the bonus, and these are generally reserved just for first-time customers. Existing customers are not eligible, and even returning customers may not be eligible.
You should also consider how long you have to wait to withdraw your welcome bonus, or if it can be withdrawn. Some sports betting sites will allow you to withdraw the bonus but only after several plays, while others will only allow you to withdraw winnings earned by using the bonus, but require that the bonus itself remains in your account on the site.
Minimum Deposit
All online betting sites will have a minimum deposit. This is the smallest amount you are allowed to deposit in your account in order to place wagers. Many sites have a relatively low minimum deposit – for instance, £10 or so. This means that you can fund your account with just a small amount of money and test the waters. It also limits the risk to you should your wagers not pay off.
As you gain in confidence and familiarity with the site in question, you can add larger amounts to your account and place larger wagers. Until that time, make sure that the minimum deposit is affordable and that you're comfortable losing that amount. Never bet with money that you cannot live without.
Withdrawal Speed
We've touched on this briefly, but it bears further scrutiny. Learn what the withdrawal speed is for any betting sites you're thinking about using. You'll quickly find that different sites have drastically different requirements here. Some might allow you to withdraw your winnings the same day. Others might require that you keep them in the system for a specified number of days after winning. Yet others may stipulate how and when you can withdraw specific funds – the money from new customer offers, for instance. All of this should be spelled out in the company's terms and conditions, as well as the support information on offer.
Selection of Sports
Finally, you should make sure that the betting sites you use offer the range of sports betting that you prefer, allowing you to place wagers on your favourite sports. Why is this important? There are several reasons.
One of those is that the more you personally favour a sport, the more you likely know about it. This allows you to make more informed wagers with a better chance of winning. Someone who knows little or nothing about a particular sport is far more likely to make losing wagers due to nothing more than their lack of knowledge about how the game is played.
Another reason to consider the selection of sports is for personal enjoyment. Simply put, the wider the range of sports, the more types of wagers you can make, and the more likely you are to make winning bets. What sports might you have access to? While it will depend largely on the betting sites you are using, some of the options include:
Football
Tennis
Basketball
Ice hockey
Golf
Boxing
American football
Aussie rules
E-Sports
Baseball
Darts
Don't limit yourself to sports that seem more connected with wagering, such as football or boxing. You can wager on almost any sport with the right site, such as Formula 1, badminton, and even cycling.
In Conclusion
When everything is said and done, finding the best UK betting sites is vital, and it will require at least some research on your part. Make sure that you pay attention to security-related concerns, and ensure that the betting sites you use are fully encrypted. Pay attention to reputation and quality indicators, such as user reviews and ratings, and then ensure that you have access to the right sports for your betting enjoyment. Of course, it's essential that the sports betting sites you use are UK licensed and operating legally, as well. Ultimately, there's a great deal of enjoyment to be had from betting on sports, but it is essential that you make an informed decision regarding the sites that you use.