How to Play Online Slots Games
Slots are the go-to option for millions of casino players worldwide; it's the most efficient way to bolster your winnings and have a lot of fun whilst doing it. Whether you're playing slots for fun or are trying to earn some serious money, playing slots is one of the best games for you!
With lots of variations on the classic game, though, it can seem a little bit daunting when you want to get going with online slots games, whether you are a complete newbie or a seasoned offline player. From progressive jackpots to playlines, there is a lot you need to know about.
Online slots games are feature-rich, popular among punters and they can push out a lot of winnings for relatively small stakes. Online slots are now leading the way with online gambling, so it is something you need to know about if you don't already!
Playing Online Slots
When you take the plunge and load up an online slots game, you will see a screen which is populated with reels. In the classic game of slots, there are three reels which stand vertical, but their online modern video slots counterparts can have five or more reels which have around twenty different symbols on them which reflect that particular game's theme.
The aim of the game is simple; spin the reel and line up as many combinations as possible. It is a pure game of chance and there is nothing you can do to sway this; it's a super nail-biting game and you never know when you are going to get lucky.
When you think of the number of symbols and the amount of paylines (reels), it is easy to see just how many different combinations are possible and why slots have become so popular over recent years.
To play the game, all you need to do is choose your stake and hit the 'Spin' button; most online slots games do not deviate from this and it is the standard way by which to play.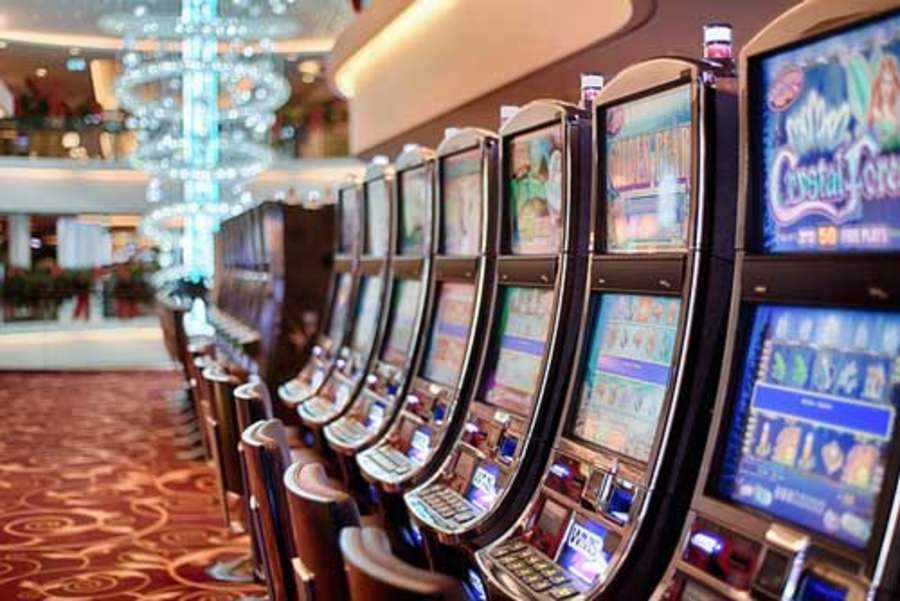 The Paytable, Bet Sizing, and Paylines
Before you do play, though, make sure you check out the Paytable which provides you with all the information you need for the game. The Paytable details all the possible combinations and how much money they pay out, show you all the different symbols in play and some even go as far to list the RTP (return-to-payer) rate which states the amount of money won, on average, per £1 or $1 spent.
Imagine a slots machine has an RTP rate of 80%, this means for every $1.00 spent, 80 cents goes back to the player over time.
Setting your stake and the number of lines you want to play is an important step to take before you play, too. You can start from as little as £0.01 or $0.01 per line but, of course, the more you gamble the higher the winnings will be should you strike it lucky and match the high-value symbols.
For example, if you play with ten paylines and decide to gamble £0.10 per line, each spin of the slots machine will cost you £1.00. If you are feeling lucky, you can hit the 'Max Bet' button to go all in. The 'Max Bet' button will stake the largest amount that the casino allows per payline; if the largest stake per line is £10 and you have 25 pay lines, the spin would cost you £250.00, for example.
Not all slots games let you choose the number of paylines, though – if this is an important factor for you then you need to make sure the casino or online slots game provider you choose allows you to modify the number of paylines.
Winning Combinations
These combinations generally pay from left-to-right, with symbols appearing consecutively leading to a winning payline. However, all online slots games are different, and some casinos set their own unique rules or place their own twists on the game.
There are usually around 15-20 or more symbols per game, which can be anything from the classic cherries, melons, and triple 7s on the regular game of slots, to superheroes and villains on a specially-themed game of slots.